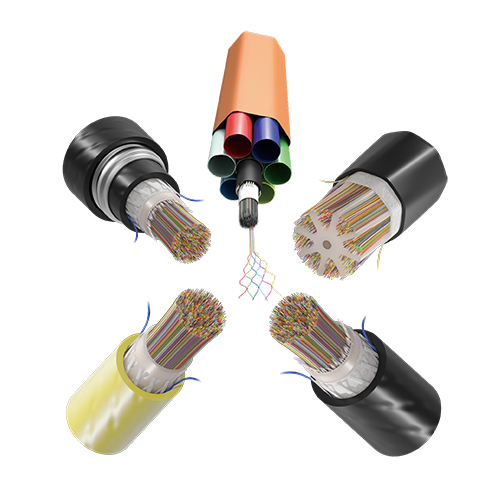 Optical Ribbon Fibre Cables
Freeform Ribbon™ Cables Bring a High-Density Solution
Sumitomo Electric Industries' wide portfolio of optical fibre ribbon cables answers network demands to scale up fibre density with an innovative and world-leading technology up to 6,912 fibre-count cables.
Whether for data centre connectivity, backbone, core network, FTTx or 5G deployment, Sumitomo's patented Freeform Ribbon™ cables bring a high-density solution that optimises duct space and reduces deployment time by up to 80%.
An extensive range includes OSP, airblown, indoor/outdoor CPR-rated cables as well as armoured indoor options to address all applications.

Showing all 4 results
Freeform Ribbon Outdoor Airblown Microduct Cables

Freeform Ribbon™ Outdoor Airblown Microduct Cables

View Product